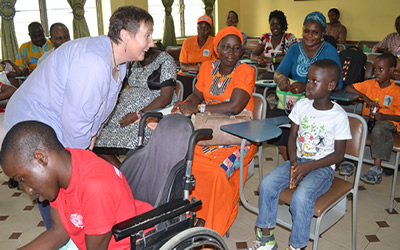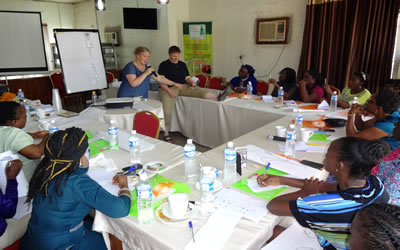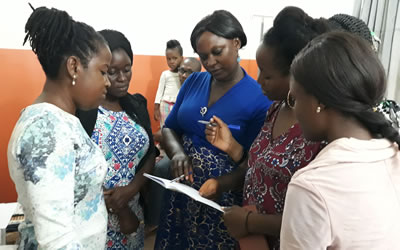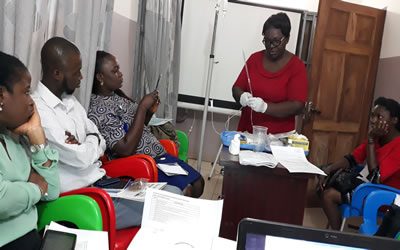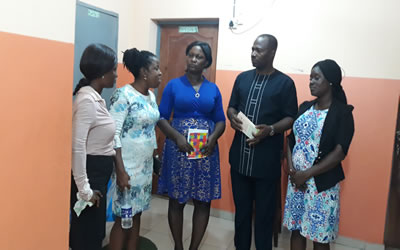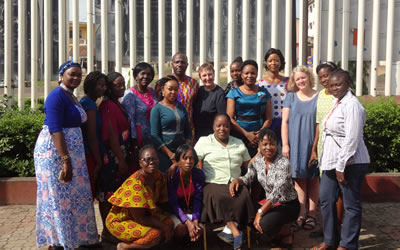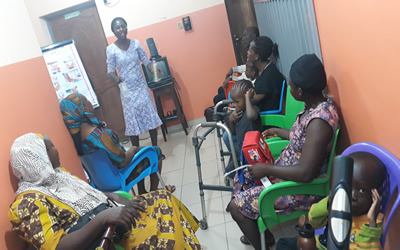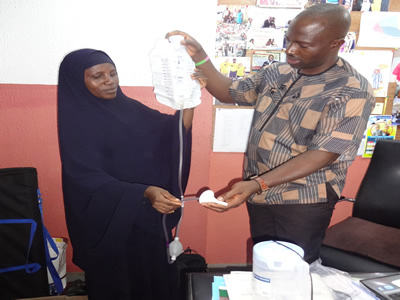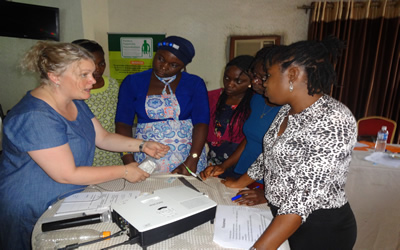 CONTINENCE MANAGEMENT
Having one form of disability or the other comes with some underlying health challenges, and among this is difficulty in controlling the movements of the bowels and bladder for persons with Spina Bifida.
Incontinence is inability of person to have control over passing of urine or feces in a socially acceptable and hygienic way.
All children born with spina bifida will have a neuropathic (nerve damaged) bladder and bowel. With no continence intervention, a significant proportion of children with spina bifida will experience kidney problems, which without treatment would result in renal failure. Most will wet and soil every day. In the absence of good quality, highly absorbent disposable nappies or pads, skin soreness is hard to avoid. For some, the sores will develop into deep wounds that are almost impossible to heal.
In developing countries like Nigeria, the situation is compounded by high level of poverty, profound cultural and spiritual stigmas attached to medical issues of this nature, paucity of medical equipment and personnel.
Any person living with incontinence is psychologically affected by it; self-esteem is low, educational opportunities are reduced and employment is difficult to obtain. Relationships between family and friends are hard to maintain.
To address this challenge, Festus Fajemilo Foundation launched the "Saving Lives! Improving Futures" Project with technical support from Shine Cymru, UK and funding support from Hub Cymru Africa Wales. The project is one of the major falls out of the Commonwealth Professional Fellowship program held in the UK by Afolabi Fajemilo and two other staffs of the Foundation between March – May 2015.
It aimed at promoting continence among children with spina bifida who experience bladder & bowel incontinence, thus eliminating social isolation, preserve renal function and improve overall quality of life.
To ensure sustainability and wider reach, FFF collaborated with the two public health institutions – Lagos University Teaching Hospital (LUTH) & Obafemi Awolowo University Teaching Hospital Complex (OAUTHC) Ile-Ife.
 Immediate output of the project since it commenced in 2016 include:
Four areas of continence management:
Clean Intermittent catheterisation – CIC – to drain the bladder on a regular basis to reduce the risk of Urinary Tract Infection and kidney damage.
Bowel washouts – to evacuate the faeces daily to prevent soiling, and to avoid build-up of stool in the lower bowel which can impact on the health of the bladder.
Measuring bladder pressure – monitoring the pressure within the child's bladder is used to document the behaviour of the bladder and allows the success of the treatment to be measured.
Instillation of Oxybutynin – anticholinergic medicine to reduce bladder overactivity by relaxing the bladder muscles. This reduces wetting and preserves renal function.
The project has truly saved and saving lives.
Continence health is therefore critical to the attainment of Article 25 of the United Nations Convention on Rights of Persons with Disabilities (UNCRPD) and goal 3 of the Sustainable Development Goals which provides for Good Health and Wellbeing for all.