Who We Are
The Festus Fajemilo Foundation is a pioneer non-profit organization established to provide succour for persons/families affected by spina bifida and hydrocephalus in Nigeria.
Our Achievements
From 2006 till date, we have built a community of families, providing supports in the areas of surgeries; post surgery rehabilitation, education, psycho-social, referrals, vocational training and livelyhood.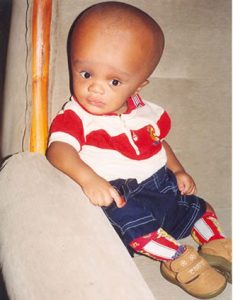 The Foundation's Background
Festus Fajemilo Foundation (FFF) is a disability-focused not -for-profit organization established in 2006 and registered under the Companies and Allied Matters Act 1, 1990 Part C of the Corporate Affairs Commission (CAC/IT/NO. 24051).
The Foundation is named after a child (Festus) who developed hydrocephalus at two months of age, now 16 years. Festus' parents found it hard to get any information and support, and his condition worsened, seriously limiting his development, and requiring continuous and complex care. Appalled by the lack of affordable care, inadequate medical facilities, harmful taboos, and a pervasively negative attitude in the Nigerian society, Festus' parents decided that urgent action was needed hence the birth of FFF.
The Foundation is the pioneer non-profit organization in Nigeria advocating for and promoting the rights and socio-economic access, inclusion and participation of persons living with spina bifida and hydrocephalus (SBH) as well as supporting initiatives targeted at primary prevention. The Foundation is largely based in Lagos with activities in few other states including Oyo, Osun, Ondo, Ogun, and Akwa Ibom States including the federal capital territory.
No sooner than it was established, FFF observed that children with SBH also develop other major impairments such as spinal cord injury, physical disability, intellectual and developmental disabilities, etc. Accordingly, FFF considered it necessary to also engage the mainstream disability community comprising of other categories of disabilities to enhance awareness, acceptance and inclusion for children and adults with SBH within the larger disability community in particular and general public as a whole. As such, since 2009, FFF expanded its core activities to cover all types of disabilities while still committing significant attention to children and adults with SBH.