Barrister (Mrs) Yetunde Onyekweli
Barrister (Mrs) Yetunde Onyekweli graduated from University of London (S.O.A.S) in 1986 and got Masters Degree at the London School of Economics in 1987 with a focus on prison and juvenile delinquency system; rehabilitation of offenders and alternative modes of punishment. She was called to the Bar in 1989. She is a member of F.I.D.A(Federation of female lawyers) Lagos State Branch. She has a strong desire to serve the less fortunate by assisting women and children in challenging or abusive environments, through the legal system. Her zeal to help Special children motivated her to pursue a Masters in Special Education at Grand Canyon University, Arizona and currently working on her Ph.D. at the same university, specializing in organizational leadership focusing on individuals with behavioral impairments.

Hon. Sola Kuti
Honourable Sola Kuti is a politician and entrepreneur. He studied Business information systems with Human Resource Management at the Middlesex University Business School in London, and graduated with a Upper Class.  His company Afriproducts Ltd which he founded in 1999 has pioneered many innovative ideas in the last 16 years. The business areas include: A Fresh Juice and Smoothie Chain, Luxury goods, Business Development, Consultancy, Telecoms and infrastructure, Oil and Gas, Exports and Trading. The technology arm of Afriproducts in a joint venture pioneered the smaller denomination mobile recharge vouchers in Nigeria and also launched the first ever e – commerce enabled website in Nigeria circa 1999. He aspired to be governor of Lagos in 2015, and ran an impressive campaign. Hon. Sola continues to propagate for more young people to participate in politics, and currently mentors young entrepreneurs. He is a member of Advisory Council of Festus Fajemilo Foundation.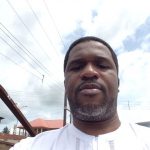 Dr Ogechi Nwokedi , Bsc. OD , FNCO. Consultant Pediatric optometrist/ Certified optometric vision therapist. 
Dr Ogechi Nwokedi is the Managing Director and Principal Optometrist of Pro Optics Ltd a professional, progressive and Modern eye clinic in Lagos State dedicated to providing qualitative and professional eye care comparable to world standards to its patients.
She holds a Bachelor of Science and Doctor of Optometry from the University of Benin Nigeria ( 1987) and Abia State University ( 1993) has been in practice for over 25 years and is a Fellow of the Nigerian College of optometrists . She is also a certified optometric vision therapist from the British Association of Behavioral Optometrists and is awaiting a diploma in child development and child psychology from the United Kingdom.
Due to passion for people with special needs and disadvantaged children her clinic runs a monthly free clinic for people with various special needs especially Down's syndrome, cerebral palsy and Hydrocephalus / spina bifida.
She is an active member of the Nigerian optometric association (NOA) and currently the Chairman of the Lagos branch having previously served as a financial secretary of the state as well as in various committees. She is the Vice President of the Women in Optometrists in Nigeria (WON) and formerly chairperson, Lagos chapter before her current position.
She is a recipient of several awards including the community optometrist of the year and commendation awards 2009, 2012, 2014 by the Nigerian Optometric association.
Her hobbies are traveling , music gardening, farming , cooking , reading novels , watching movies, swimming and athletics .
She is a member of the prestigious Ikoyi Club Lagos Nigeria and Lions Club Lekki.