Mr Babasola Kuti is a Digital Media Consultant. He has a multidisciplinary degree in Business information systems with Human Resource Management from the Middlesex University Business school in London. He is also a serial entrepreneur that has pioneered various ventures in Banking, Telecoms, IT and the Food and Beverage industry through his start-up Afriproducts Ltd.
Sola is passionate about politics but much more passionate about children's causes especially as it concerns medical emergencies and life saving interventions.
He is married with children.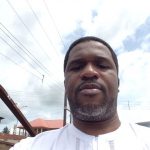 Dr. Ogechi Nwokedi is the managing director and principal optometrist of Pro-Optics ltd Lagos Nigeria; a professional, progressive, and modern eye clinic with two branches dedicated to providing qualitative and total eye care comparable to world standards to its patients.
She holds a Bachelor of Science, Doctor of optometry degree, a Fellow of the Nigerian College of Optometrists with specialty in Pediatric Optometry, a Fellow of the Nigerian Optometric Association and certified optometric Vision therapist.
Her passion lies in empowering disadvantaged people and as such mentors several people with physical, visual, and intellectual disabilities. She also runs a free eye clinic for children with various disabilities.
She is a trained Clinical director of the Special Olympics Lions Club International Opening Eyes Program and is widely travelled locally and internationally screening people with special needs for vision problems.
She has written and produced children near charts used in the several eye clinics and other vision therapy products including eye patches and workbooks.
Dr Nwokedi is an active member of the Nigerian optometric association, Lagos branch serving currently as its National Vice President West and the Vice President of Women Optometrists in Nigeria.
She is a recipient of several awards including the Community Optometrist of the year by the Nigerian Optometric Association 2009, 2010, 2013, Award for Excellence by the LEO & Lions club 2010-12) Award of excellence by the Down Syndrome Foundation 2011,2019 , Disability inclusion champion in the Health sector Award by DIAL Awards ( 2019) and  is 2018 Golisiano Global Health leadership Award Honoree by the Special Olympics international amongst others .
In her spare time she likes reading, writing short stories, watching movies, listening to
Music, gardening and traveling.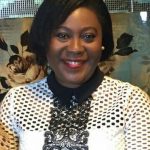 Barr. (Mrs) Yetunde Onyekweli