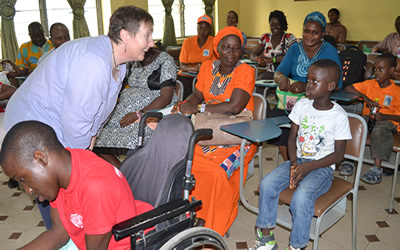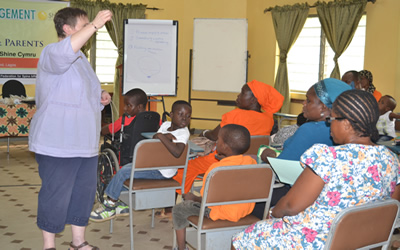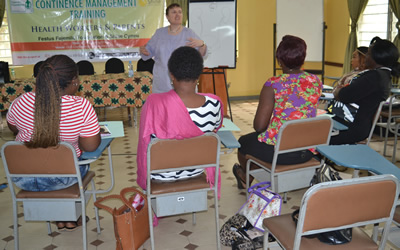 CONTINENCE MANAGEMENT PROGRAMME IN LAGOS NIGERIA:
Continence management programme is continuously celebrated as one of the most important ways of improving the inclusion of children with spina bifida in any society. The children identify this programme as a turning point in their lives, enabling them to have friends, enjoy education and becoming accepted in their community.
Following a Commonwealth Fellowship Programme in the UK by three members of staff of FFF between March – June, 2015, there was a scoping visit by a specialist continence nurse from Wales in February 2016 towards the commencement of comprehensive continence care services in Lagos University Teaching Hospital (LUTH) through a grant from Wales for Africa Hub – a Welsh funded organization that supports partnership between Wales and Africa. The project which is ongoing with support from Wales for Africa Hub also has the supports of Spina Bifida Hydrocephalus Information Networking Equality (SHINE UK), International Federation for Spina Bifida and Hydrocephalus and Lagos University Teaching Hospital (LUTH).
We express our profound appreciation to the Commonwealth Scholarship Commission for the offer of the fellowship to our members of staff.